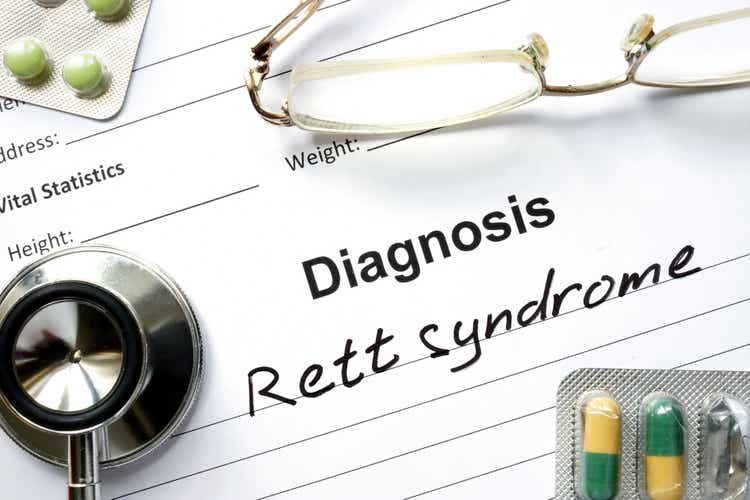 Acadia Pharmaceuticals (NASDAQ:ACAD) stock shot up 30% in after-hours trading Thursday after it announced it had acquired expanded commercial rights to the Rett syndrome drug trofinetide, which it it markets in the US under the brand name Daybue.
The drug developer said that it will pay Neuren Pharmaceuticals $100M upfront plus potential milestone payments for the rights to trofinetide outside North America. The deal also covers the global rights to Neuren's drug candidate NNZ-2591 for the treatment of Rett syndrome and Fragile X syndrome.
Neuren will also receive tiered royalties from the mid-teens to low-twenties percent on trofinetide net sales outside of North America.
Acadia added that it plans to submit an application for Canadian regulatory approval of trofinetide within the next 18 months, with plans for pursuing approval in Europe, Asia and other regions to be announced at a later date.
The drug company already markets trofinetide for Rett syndrome in the US under the brand name Daybue. Acadia said that it now sees the drug achieving net sales of $21M to $23M for Q2 and $45M to $55M for Q3. The drug was approved by the FDA in March.
The company also updated sales guidance for its drug Nuplazid for the treatment of psychosis associated with Parkinson's disease. The drug is now seen as generating net sales of $140M to $144M for Q2 and $530M to $545M for full year 2023.
More on Acadia Pharmaceuticals: