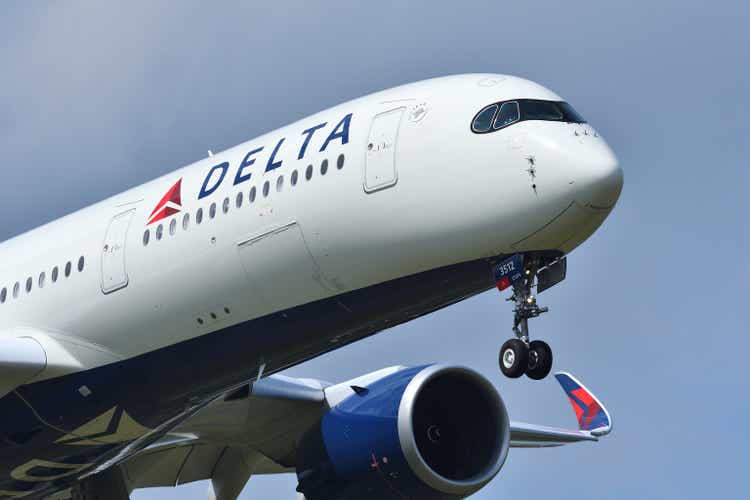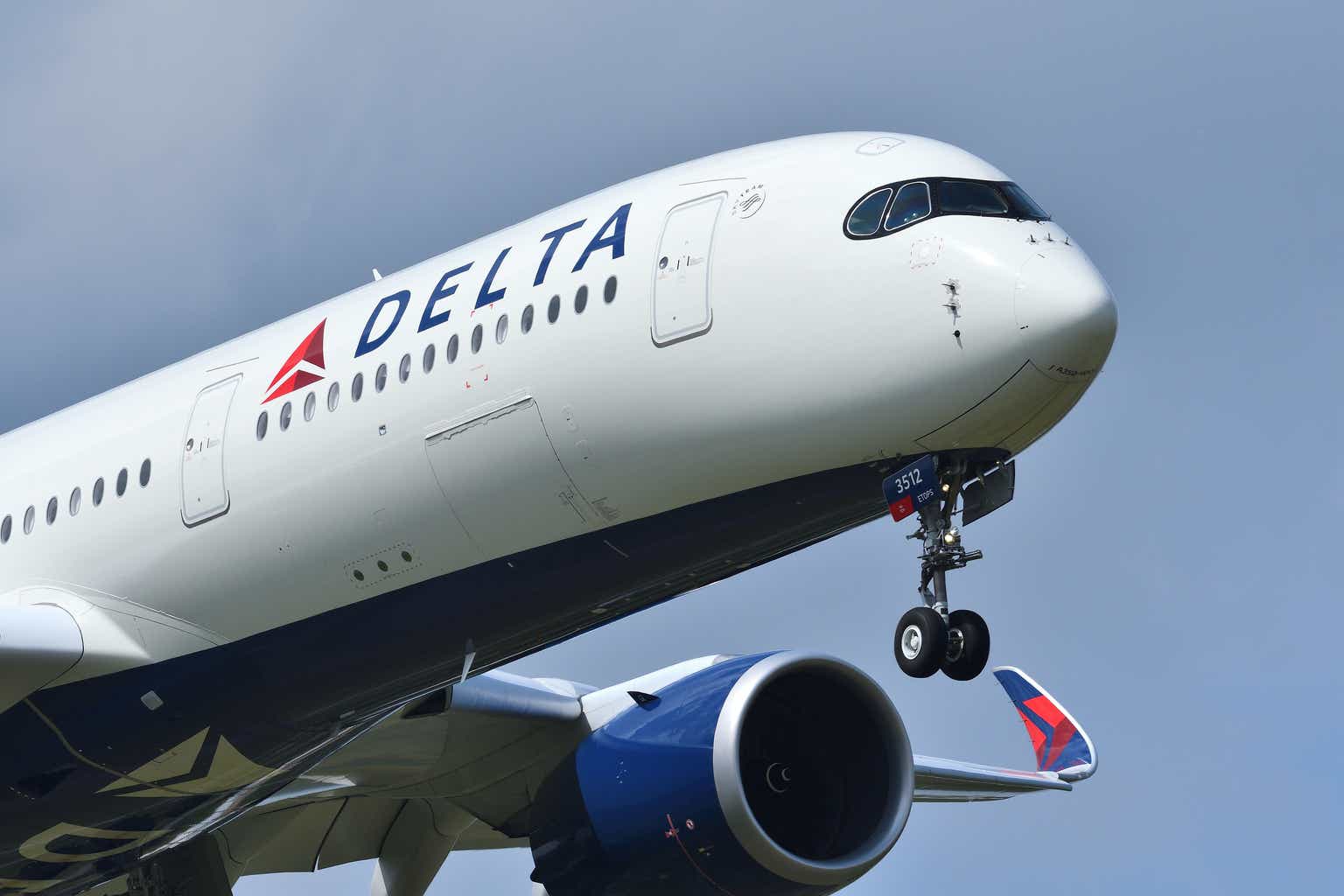 Delta Air Lines (NYSE:DAL) shot up in early trading on Thursday after a strong Q2 earnings report and a boost to its full-year profit guidance.
The Atlanta-based carrier generated record operating revenue of $14.6B during the quarter. That tally was up 19% from a year ago. Domestic segment revenue was up 8% to $8.94B during the quarter, Atlantic segment revenue rose 22% to $2.80B, and Latin America segment revenue was up 16% to $926M. Total unit revenue per available seat mile was up 1% on 17% higher capacity driven by improved load factors and yields. Delta's (DAL) load factor was up one percentage point to 88%.
Delta (DAL) also generated record operating income of $2.5B in Q2, with an operating margin of 17.1%. Non-fuel CASM was 2.4% higher from a year ago. DAL's average price per fuel gallon was down 33% from a year ago to $2.52.
Delta (DAL) noted that the transatlantic business was driven by strong U.S. consumer demand, with southern European destinations leading results. Corporate revenue grew year over year with recent corporate survey results indicating that 93% of companies expect their travel to increase or stay the same sequentially in the September quarter.
On the balance sheet, operating cash flow was $2.6B and free cash flow was $1.1B. DAL said with an outlook for $3B of free cash flow in 2023, the company is accelerating debt repayment with a goal of retiring over $4B in debt this year. "We are on track to reduce leverage to 3x by the end of this year and achieve investment grade metrics in 2024," noted CFO Dan Janki. During the quarter, the airline giant reinstated the quarterly dividend, which was called an important milestone that opens the shareholder base to yield-focused investors.
Shares of Delta Air Lines (DAL) rose 4.55% in premarket trading and lifted sector peers. American Airlines Group (AAL) gained 3.28%, United Airlines (UAL) increased 2.77%, JetBlue Airways (JBLU) added 1.81%, Hawaiian Holdings (HA) +3.15%, and Southwest Airlines (LUV) rallied 2.28%.
More on airlines: